The Seven Deadly Sins: Grudge of Edinburgh Part 1

8.217/10
Year of Release: 2022 | Runtime: 00:52 Hrs.
Animation
Fantasy
Adventure
Action
Tristan, the son of Meliodas and Elizabeth, inherits the power of the Goddess Clan and can heal people's wounds and injuries, but he often ends up hurting others due to his inability to control his Demon Clan power. To protect his family, Tristan heads to Edinburgh Castle and meets a host of new friends along the way.
Back to Lists
/ The Seven Deadly Sins: Grudge of Edinburgh Part 1
Posters
---
(Slide right to see more )
Backdrops
---
(Slide right to see more )
Production
---
Marvy JackAlfred Imageworks
Cast
---
FULL CREW
---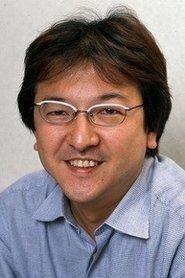 Noriyuki Abe
Videos
---
Back to Home
---