White Collar

8.2/10
Ended
Year of Release: 2009 | Episode Runtime: 00:42 Hrs.
Crime
Drama
Neal Caffrey, a con man, forger and thief, is captured after a three-year game of cat and mouse with the FBI. With only months left serving a four-year sentence, he escapes to look for Kate, his girlfriend. Peter Burke, the FBI agent who initially captured Caffrey, finds and returns him to prison. This time, Caffrey proposes a deal with the FBI, as part of a work-release program. After some hesitation, Burke agrees, and thus begins this unconventional arrangement where Caffrey helps Burke apprehend white collar criminals.
Watch It On:
Posters
---
(Slide right to see more )
Backdrops
---
(Slide right to see more )
Videos
---
Seasons
---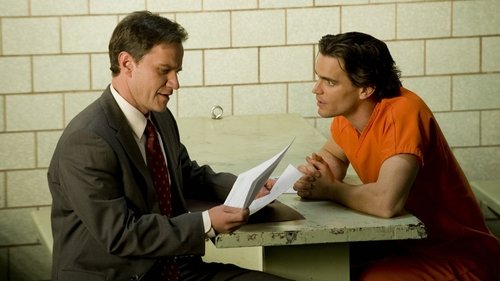 1. Pilot

2009-10-23
"Pilot" is the debut episode of the of the American comedy-drama television series White Collar. It was first broadcast on USA Network in the United States on October 23, 2009. The episode sets up major story arcs for the series, including Neal Caffrey's collaboration with FBI Special Agent Peter Burke, and the significance of the disappearance of Neal's girlfriend, Kate Moreau. The episode was written by Jeff Eastin and directed by Bronwen Hughes. The original broadcast ran 90 minutes. The cast includes Matt Bomer as Neal Caffrey, Tim DeKay as Peter Burke, Willie Garson as Mozzie, Marsha Thomason as Diana Lancing, and Tiffani Thiessen as Elizabeth Burke, Peter's wife. The pilot features the introduction of recurring characters Special Agent Clinton Jones, Kate Moreau, and Neal's landlady June. Guest stars include Mark Sheppard as the Dutchman, Michael Gaston and Stephen Singer. It is also the only episode in the series not to have a title sequence, with the opening credits rolling on as the episode progresses. According the Nielsen ratings system, an estimated 5.40 million household viewers watched the original broadcast of the pilot; this is the second-most watched episode of the series to date, behind "Free Fall". The episode received mostly positive reviews.
2. Threads

2009-10-30
Neal and Peter infiltrate New York's Fashion Week to stop a security data which is woven in the fabric of a model's dress, from being sold by a criminal.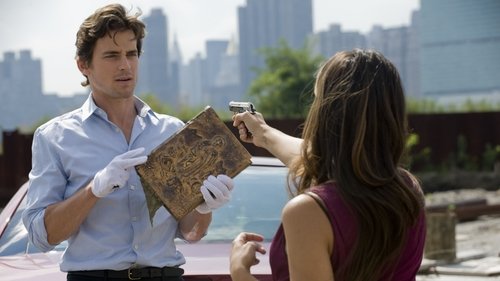 3. Book of Hours

2009-11-06
The disappearance of a precious bible creates an interesting union when a New York Mafia kingpin enlists the help of Peter and the FBI in tracking down his beloved artifact. But while rooting out the thief, Neal finds himself in a tango with a sexy female villain and must decide where his loyalty truly lies.
4. Flip of the Coin

2009-11-13
Peter thinks he's in for it when Elizabeth shows up at the office with her friend Dana in tow. But Peter isn't the one in trouble this time; it's Dana's husband, Captain John Mitchell, who is in the hot seat.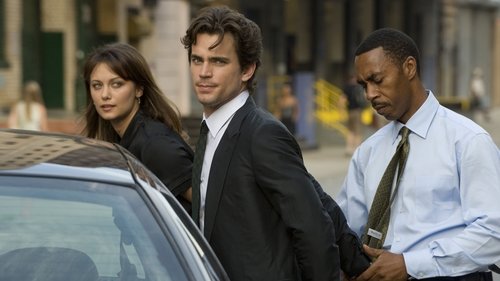 5. The Portrait

2009-11-20
When an expensive portrait is stolen from a young woman, Peter and Neal set a sting for the cunning and deadly culprit. Neal must uncover the secret truth of the portrait's origin even as the net tightens around the villain ... and around Neal himself!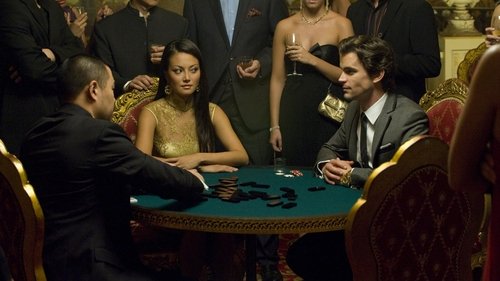 6. All In

2009-11-27
Thrust into the seedy underbelly of New York's Chinatown, Peter and Neal must navigate vicious Triads, mysterious Interpol agents, and a game of Pai Gow in order to capture their target.
7. Free Fall

2009-12-04
The FBI investigates a spectacular jewelry heist and all the clues point to Neal. Now Peter must figure out if his "partner" is telling the truth or if Neal is pulling a con of his own.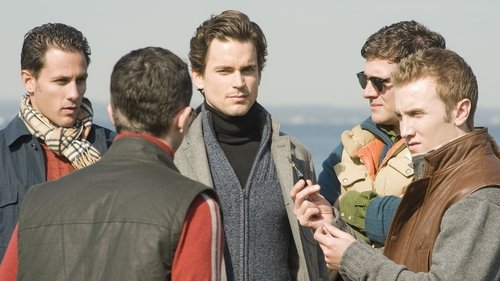 8. Hard Sell

2010-01-19
Neal must infiltrate a company of corrupt Wall Street brokers to preserve his deal with the FBI. When Peter is forced to go undercover alongside him, a discovery is made that could change their partnership forever.
9. Bad Judgment

2010-01-26
Peter is feeling good after a long weekend of relaxation, but his buzz is quashed when he returns to the office to see David Sullivan and his young daughter, Alison, waiting for him. Sullivan stood to inherit his recently deceased father's home, but the bank is foreclosing. Turns out, the old man took out a second mortgage before he passed away. Sullivan claims fraud, but the bank has a stack of paperwork, signed and notarized by his father. As Peter and Neal see the situation, it doesn't get much more cut and dry.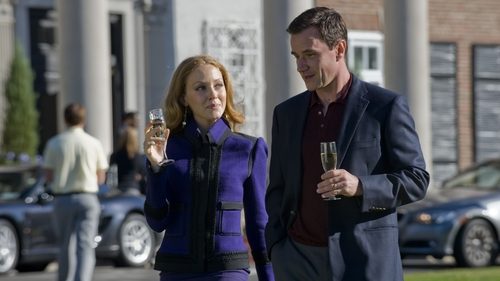 10. Vital Signs

2010-02-02
When June's niece suffers renal trauma, Neal stumbles upon a cruel scheme to harvest human organs and brings the case to Peter.
11. Home Invasion

2010-02-09
To avoid an international conflict, Peter and Neal have to find a thief who is stealing pieces to a valuable collection.
12. Bottlenecked

2010-02-23
An old rival of Neal's lays down a challenge: to see if either of them can create an impossible forgery. But as the rival uses brutal and deadly tactics to achieve his ends, Neal quickly realizes that much more is at stake than bragging rights!
13. Front Man

2010-03-02
Neal helps an old friend whose daughter has been kidnapped, without realizing that it's all a trap from an old enemy.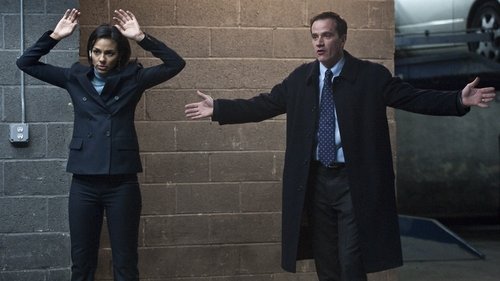 14. Out of the Box

2010-03-09
Neal and Alex attempt to recover a music box from the Italian Consulate. Peter and Diana try to take down Fowler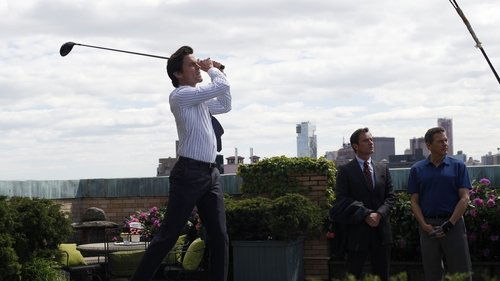 1. Withdrawal

2010-07-13
Peter and Neal try to stay a step ahead of a sophisticated bank robber. But once alarms are set off throughout the city, the guys realize they're dealing with a true professional.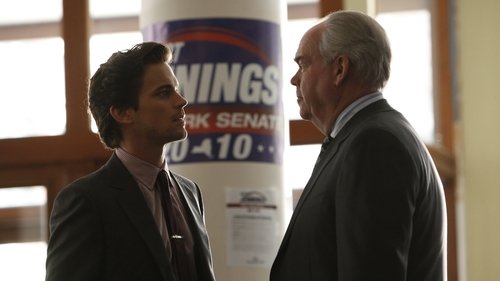 2. Need to Know

2010-07-20
Neal goes undercover as a political "fixer" in order to bring down a corrupt politician. Diana and Peter's lead brings them to an unidentified man who escapes their pursuit. It is also revealed that Peter had Diana keep the music box's location hidden even from Peter himself. Neal begins to suspect that Peter is investigating the plane explosion behind his back.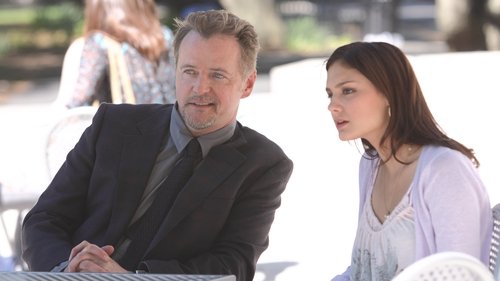 3. Copycat Caffrey

2010-07-27
Peter sends Neal back to school after someone copycats one of his old schemes. Alex returns with some bad news. Diana discovers the music box is hiding something. Peter and Diana set out to find the missing key, which is the last piece of the music box that Alex gives Neal before leaving for Italy. Aidan Quinn guest stars as a criminology professor.
4. By the Book

2010-08-03
When Mozzie believes someone he cares about has been kidnapped, he turns to Peter and Neal for help.
5. Unfinished Business

2010-08-10
In order to save the life of an insurance investigator named Sara Ellis, Neal and Peter have to find out why a real-estate mogul put a price on her head.
6. In the Red

2010-08-17
The arrest of a jewel thief leads Peter and Neal toward a much more heinous extortion case against adoptive parents.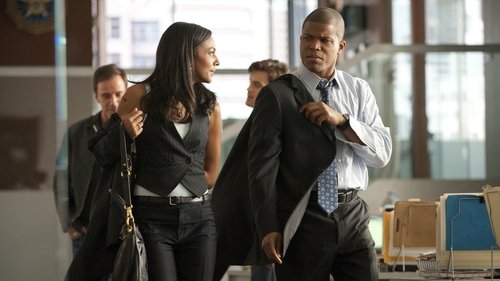 7. Prisoner's Dilemma

2010-08-24
Joe Morton! An FBI Agent is accused of selling witness locations during criminal trials, and the U.S. Marshals ask Peter and Neal for help tracking down the suspect
8. Company Man

2010-08-31
Neal and Peter must go undercover into the world of corporate espionage after a tech company's head researcher is murdered.
9. Point Blank

2010-09-07
Neal orchestrates an elaborate con to bring himself face to face with Kate's murderer.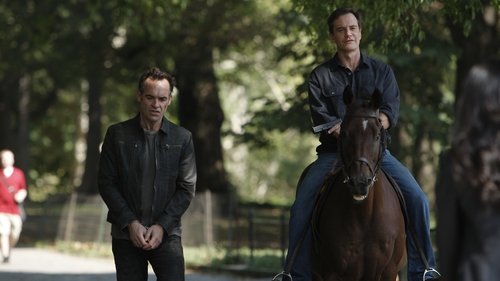 10. Burke's Seven

2011-01-18
Mozzie narrowly escapes death and Neal uses his contacts to help Peter find Mozzie's shooter Julian Larssen. However, Larssen manages to blame Peter instead and is released. Suspended from the FBI, Peter enlists the help of Neal, Jones, Diana, Sara, Mozzie and even Elizabeth to run a sting to finally catch Larssen and to clear his name.
11. Forging Bonds

2011-01-25
Peter goes back to the time he arrested Neal for the first time. In the meantime, Neal remembers meeting Kate and Mozzie.
12. What Happens in Burma

2011-02-01
Peter and Neal work to free a diplomat's son, who has been taken into custody in Burma for a crime he didn't commit. The case requires the duo to use diplomatic laws to their advantage in order to overcome the obstacles facing them.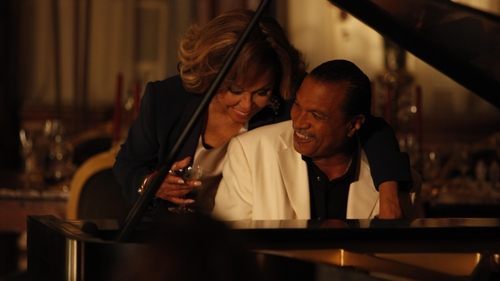 13. Countermeasures

2011-02-08
Neal is suspicious when an old friend of June's husband is released from jail and shows up for a visit.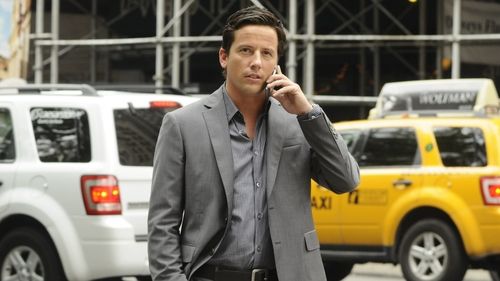 14. Payback

2011-02-22
Matthew Keller, Neal's imprisoned rival, contacts Neal and Peter to make a deal. However, the two have to realize Keller set them up to kidnap Peter and to force Neal to bargain with Jason Lang, Keller's former partner turned adversary.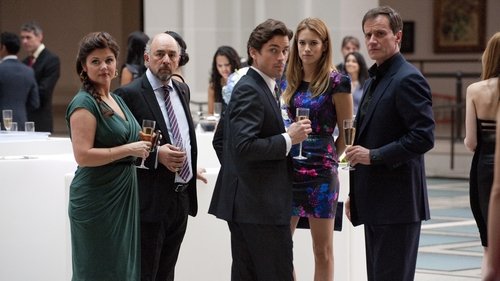 15. Power Play

2011-03-01
Peter and Neal assume each other's identities to uncover a collusion scheme.
16. Under the Radar

2011-03-08
Neal gets closer to finding out the truth about Kate's death.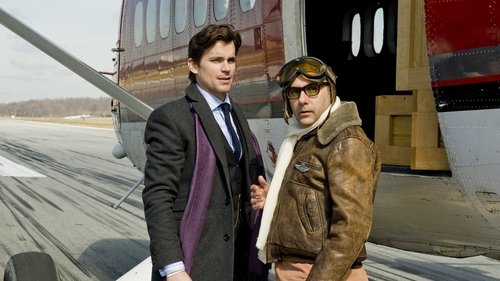 1. On Guard

2011-06-07
Despite their newly-arisen trust issues, Neal and Peter have to work together to catch a thief who took his stash out of the Federal Reserve.
2. Where There's a Will

2011-06-14
Peter and Neal find a treasure map on a forged will, and soon enter a race to locate the treasure and save the daughter of the beneficiary.
3. Deadline

2011-06-21
Diana goes undercover to protect a magazine journalist; Peter and Neal investigate a pharmaceutical company.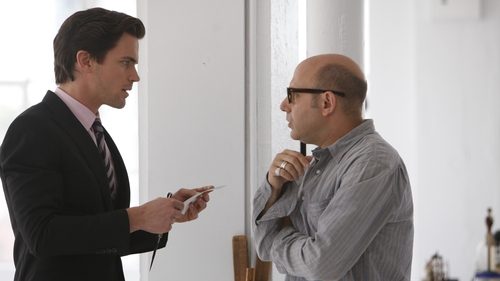 4. The Dentist of Detroit

2011-06-28
Peter and Neal help Mozzie rework a scam to prevent a mob war.
5. Veiled Threat

2011-07-05
Peter and Neal pose as wealthy bachelors to catch a black widow.
6. Scott Free

2011-07-12
A teenage con man goes on a New York crime spree.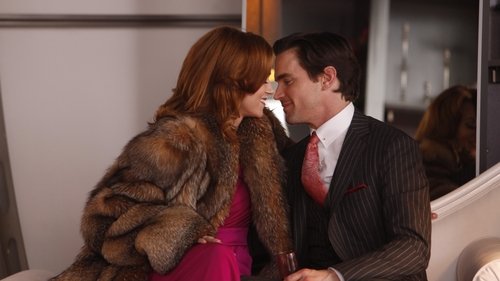 7. Taking Account

2011-07-19
When an expert hacker drains a prominent New York bank, Neal assumes the criminal's identity in order to spend the pilfered fortune and draw him out of hiding.
8. As You Were

2011-07-26
When an old Naval Academy buddy of Agent Jones goes missing, Peter and Neal delve into the dangerous world of international private security to find him.
9. On the Fence

2011-08-02
Neal goes undercover in an attempt to capture a wanted fugitive; Keller confesses his motive for returning to New York.
10. Countdown

2011-08-09
Neal and Mozzie must stay ahead of the FBI when one of the treasure's paintings is flagged.
11. Checkmate

2012-01-17
Elizabeth's kidnapping forces Neal to come clean to Peter about his betrayal.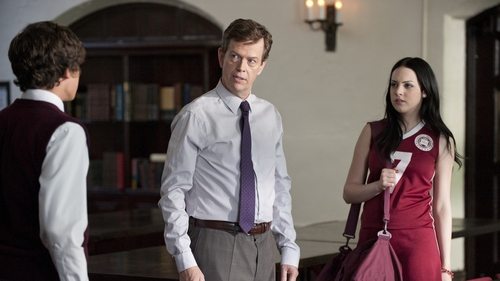 12. Upper West Side Story

2012-01-24
Neal poses as a substitute teacher to investigate missing scholarship funds.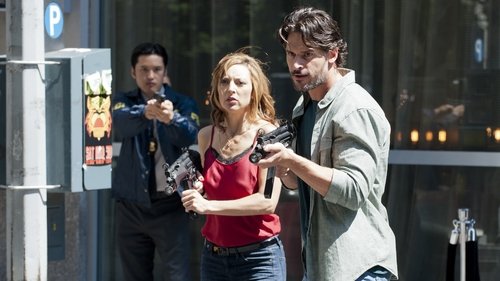 13. Neighborhood Watch

2012-01-31
When Elizabeth overhears one of her neighbors in a suspicious conversation, her curiosity leads Peter and Neal to uncover a robbery plot against a posh Manhattan Hotel.
14. Pulling Strings

2012-02-07
Sparks fly when Neal teams up with his ex Sara to track down a missing Stradivarius. The mission offers Neal a glimpse into a different kind of life for himself.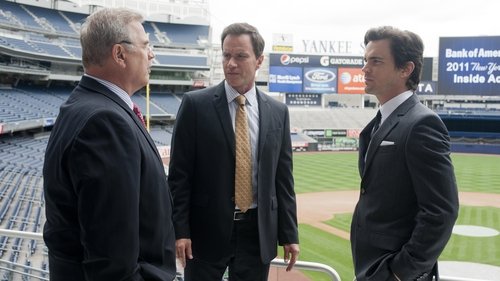 15. Stealing Home

2012-02-21
Neal joins the crew of a wealthy Yankees fan, tasked with stealing memorabilia from Yankee Stadium.
16. Judgment Day

2012-02-28
Agent Kramer wants to derail Neal's commutation; Neal tries to right a wrong from his past; Peter is forced to choose sides.
1. Wanted

2012-07-10
Peter tries to find Neal on a remote island before a bounty hunter locates him first.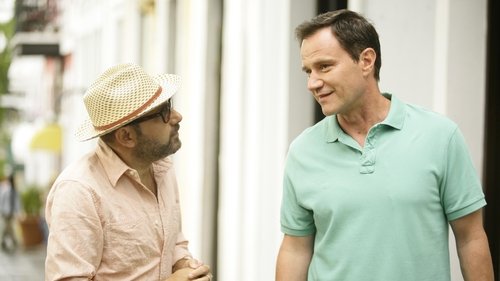 2. Most Wanted

2012-07-17
Peter comes up with a strategy to return Neal to the U.S. before Collins catches him.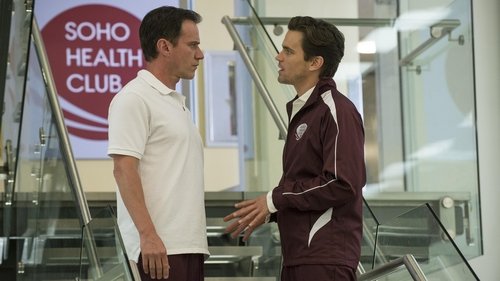 3. Diminishing Returns

2012-07-24
The guys track a brilliant thief who's eluded the FBI for years.
4. Parting Shots

2012-07-31
The team investigates a widow on the verge of an inheritance.
5. Honor Among Thieves

2012-08-14
A female art thief makes Neal an offer in exchange for important information.
6. Identity Crisis

2012-08-21
Mozzie, Neal and Peter follow clues left in a storage unit.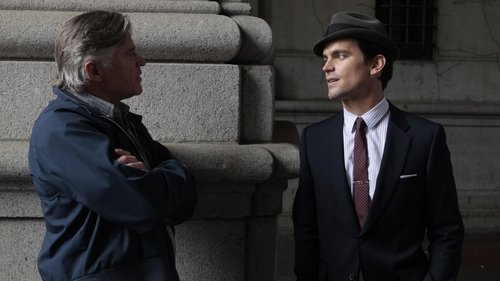 7. Compromising Positions

2012-08-28
A criminal with a vendetta against Peter hires a political fixer to sabotage the trial.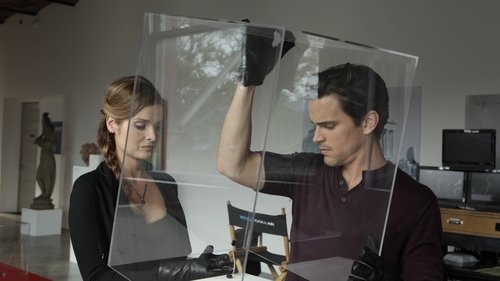 8. Ancient History

2012-09-04
The team investigates a series of museum heists that target rare artifacts.
9. Gloves Off

2012-09-11
Neal goes under cover as a stock trader on Wall Street.
10. Vested Interest

2012-09-18
Peter and Neal pursue one of the paintings on the treasure manifest.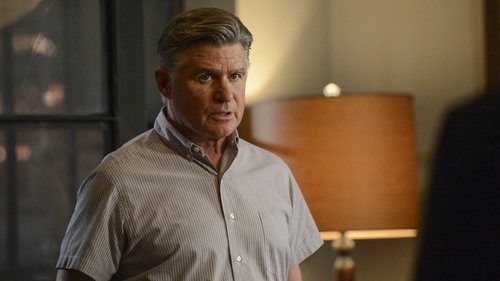 11. Family Business

2013-01-22
Peter and Neal attempt to find the truth behind Neal's father's crime. In doing so, Neal must go undercover into the world of counterfeit whiskey to take down a high-level member of the Irish Mob.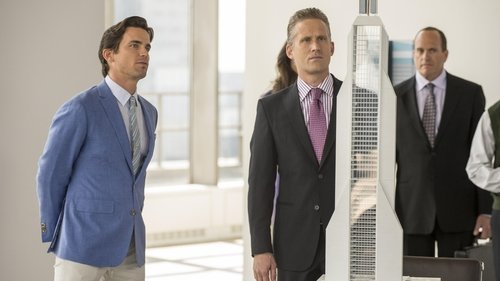 12. Brass Tacks

2013-01-29
Peter and Neal look into Senator Pratt's ties to corrupt cops who framed Neal's father and tore his family apart. Their investigation leads them to a real-estate developer running a kickback scheme.
13. Empire City

2013-02-05
Peter and Neal work a forgery and money laundering case that leads them into two of the most iconic New York institutions, taxi cabs and jazz.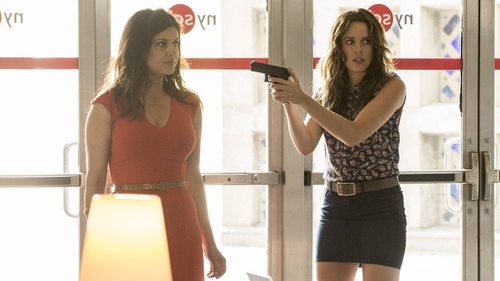 14. Shoot the Moon

2013-02-19
Peter and Neal work from different angles as they attempt to stop a thieving duo bent on going out in a hail of bullets rather than watch their whirlwind relationship fade away behind bars.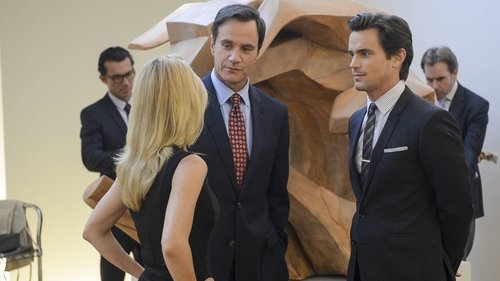 15. The Original

2013-02-26
Peter and Neal get closer to finding out the mystery behind Ellen's evidence box while simultaneously chiseling their way through the world of sculpture forgery.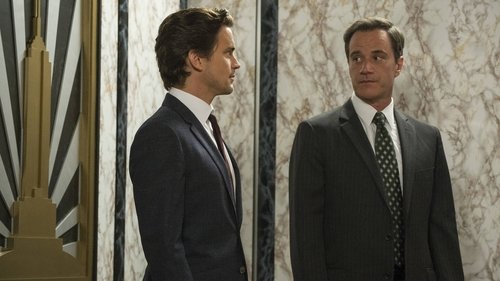 16. In the Wind

2013-03-05
Peter and Neal are one heist away from retrieving the evidence box hidden inside the Empire State Building. Meanwhile, Senator Pratt has enlisted a small army of FBI agents to find the box before Neal.
1. At What Price

2013-10-17
With Peter in prison facing murder charges and every shred of evidence pointing to him for Senator Pratt's untimely death, Neal must strike a deal with the devil to help try and clear Peter's name.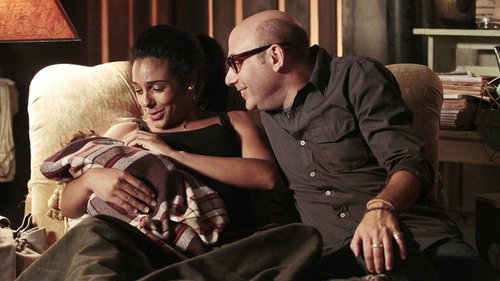 2. Out of the Frying Pan

2013-10-24
Peter assigns Neal a new handler to investigate an online black market, but Neal's loyalties will be tested when he discovers the trail might lead to Mozzie.
3. One Last Stakeout

2013-10-31
As Peter settles into a promoted position at the FBI, Neal has to pull off a brazen museum heist right underneath the FBI's nose.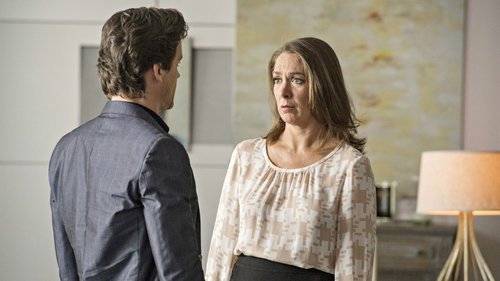 4. Controlling Interest

2013-11-07
Peter sends Neal undercover with a psychiatrist who may be manipulating her patients into committing robberies.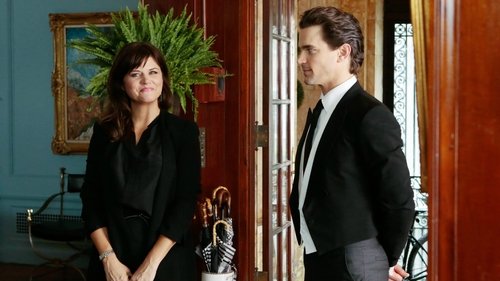 5. Master Plan

2013-11-14
Neal must go undercover as a butler to expose an imposter who aims to inherit a Manhattan family's fortune.
6. Ice Breaker

2013-11-21
Peter and Neal must go undercover as ice skating pros to expose a counterfeit passport ring in Little Odessa.
7. Quantico Closure

2013-12-05
While Neal delves further into the mystery of the Codex, Peter takes on a classified espionage case with a fellow FBI agent: his ex-girlfriend.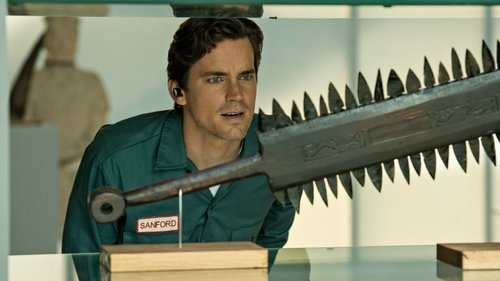 8. Digging Deeper

2013-12-12
Neal and Peter take on an unprecedented asset recovery case for the Museum of Natural History: a stolen Tyrannosaurus Rex skeleton and its egg.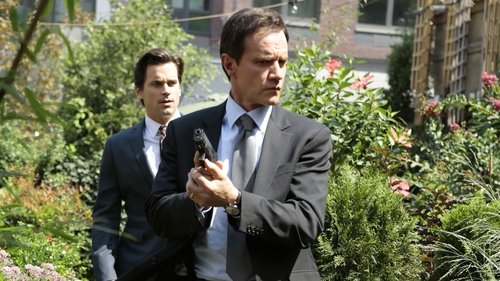 9. No Good Deed

2013-12-19
Peter's thrown back into an unsolved larceny case that has Neal worried – because Neal's the one who committed the crime.
10. Live Feed

2014-01-09
A life hangs in the balance after Hagen tasks Neal with his final assignment.
11. Shot Through the Heart

2014-01-16
When Neal and Peter go after an assassin, the stakes are raised even higher when they realize this may be the same person who has been pulling Neal's strings.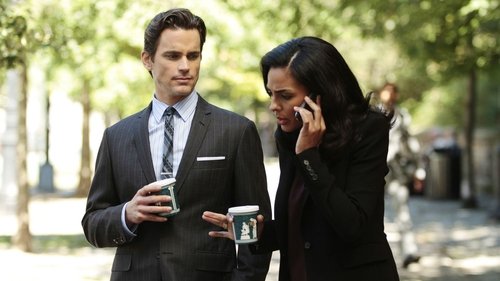 12. Taking Stock

2014-01-23
When a corporate espionage case has personal ties to Neal, Peter recruits Diana from maternity leave for an undercover sting on a rogue stock trader.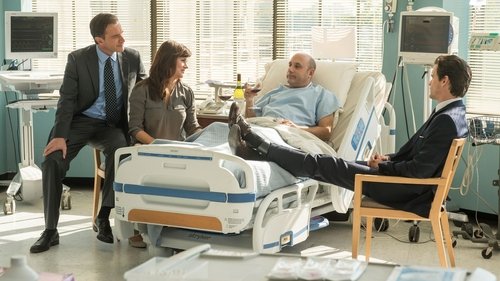 13. Diamond Exchange

2014-01-30
Neal and Peter race against a criminal mastermind to unearth an invaluable treasure hidden in New York.
1. Borrowed Time

2014-11-06
Peter brings in Rebecca to help locate Neal who's been held captive, by someone she use to work with.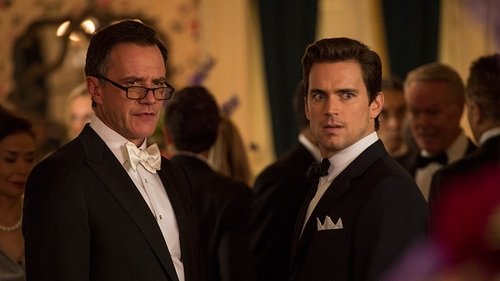 2. Return to Sender

2014-11-13
Neal must work with an enemy from his past to be able to help the Pink Panther.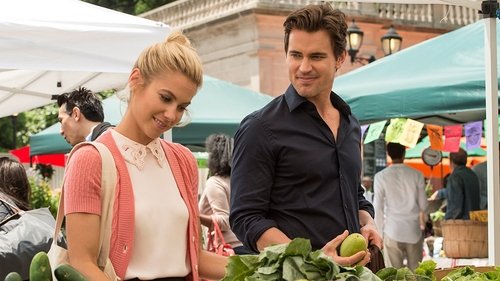 3. Uncontrolled Variables

2014-11-20
Neal is conflicted over scamming an innocent mark. Peter is working with an Interpol agent who could ruin their operation.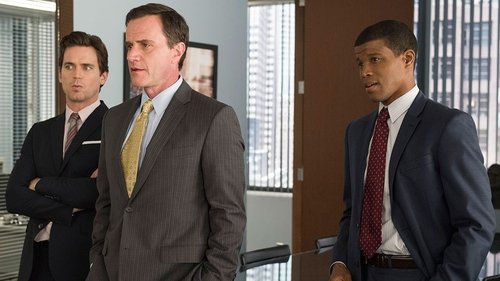 4. All's Fair

2014-12-04
Peter and Neal focus on a case dealing with someone from Mozzie's past.
5. Whack a Mole

2014-12-11
Neal must orchestrate a treacherous operation for the Pink Panthers on short notice.
6. Au Revoir

2014-12-18
In order to help Neal carry out a risky heist, Peter must involve himself in a dangerous con.
Production
---
Fox Television StudiosJeff Eastin & Warrior George Productions
Cast
---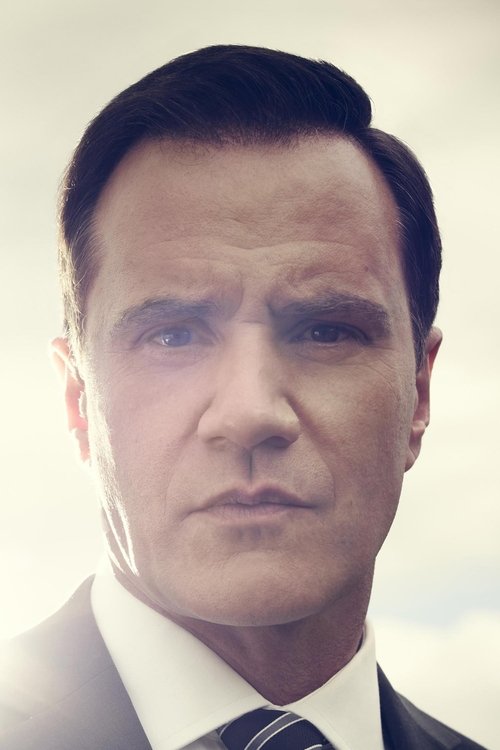 Tim DeKay
Matt Bomer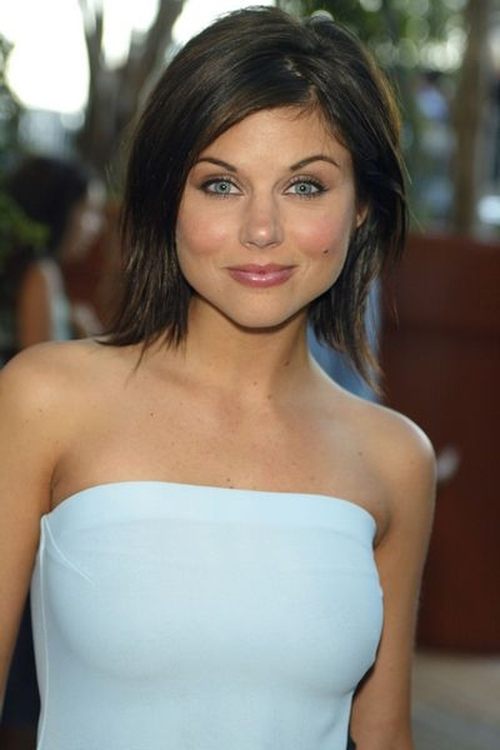 Tiffani Thiessen
Willie Garson
Marsha Thomason
Sharif Atkins
FULL CREW
---
Back to Home
---